Transforming families around the world
P.O. Box 206, Goleta, CA 93116, U.S.A.
(805) 968-1868 (phone and fax)
e-mail: info@awareparenting.com
Listen to Your Teenager
by Aletha Solter, Ph.D.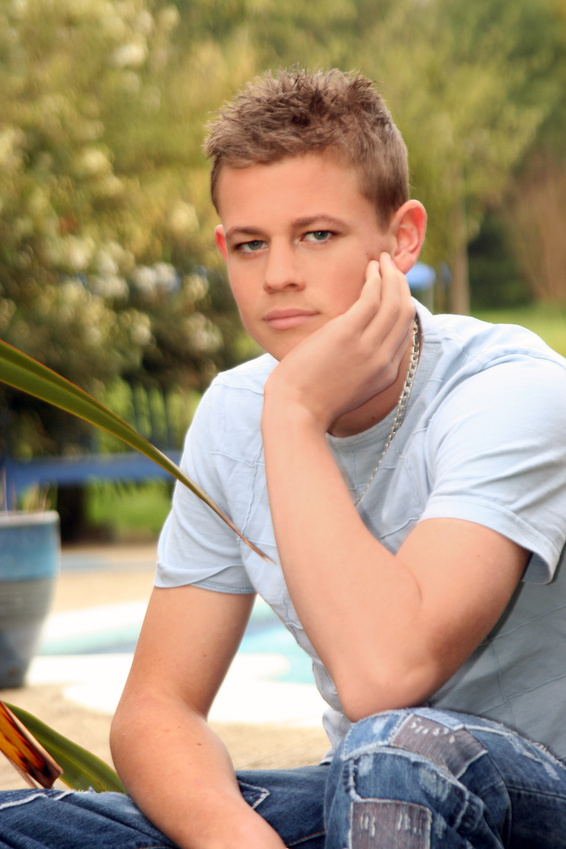 Excerpted from Aletha Solter's book, Raising Drug-Free Kids (Da Capo Press, 2006)
Teenagers frequently complain that their parents don't listen and don't understand. This lack of good communication can lead to a feeling of disconnection from parents, which can put teens at risk for using drugs as a way of coping with problems. Teens who have good communication with their parents are less likely to use drugs.
Good listening involves reflecting back your teen's feelings so he feels fully heard. This is called "active listening" or "reflective listening." Parents sometimes find it difficult to listen well to their teenage children. The four major mistakes are advising, blaming, consoling, and rescuing.
The example below illustrates these four mistakes. It is followed by an example of helpful listening, which is an actual transcript of a conversation between a parent and teenager.
Teen's statement
David (age 15, angry): I hate my basketball coach! He never lets me play. Only the best kids get to play in the games. All I do is sit on the sidelines.
Examples of unhelpful listening

Advising: You should tell your coach how you feel. You've got to learn to speak up for yourself.

Blaming: What do you expect? Some of those kids have been playing basketball since they were seven years old. You never wanted to join a team when you were younger.

Consoling: I'm sure you'll improve with practice. Be patient, it takes time. Your coach just hasn't seen your potential yet.

Rescuing: I'll have a talk with your coach. It doesn't sound fair to me. That's no way to treat an eager young basketball player like you.
Example of helpful listening
Mother: It sounds like you're pretty angry at that coach, and you're feeling left out.
David: Yeah! I thought basketball would be fun. All they're interested in is winning.
Mother: You were looking forward to being on a real team, and now you're disappointed because it's so competitive.
David: Maybe team sports isn't for me. I like basketball, but I guess I'm just not that competitive. I prefer to shoot baskets with my friends on the weekend. I'll stay on the team this year, but next year I think I'll just play basketball with my friends.
Realize that your teen may need more than one conversation before reaching a resolution. If your teen wants to talk late at night, be sure to schedule another time to continue the conversation if you are too tired. If your teen cries, it's a sign that he feels emotionally safe with you. Continue to listen without stopping the tears.
It is never too late to improve your listening skills and repair your relationship with your teen. He will appreciate your efforts and gradually begin to share more of his problems and feelings with you.

Aletha Solter, PhD, is a developmental psychologist, international speaker, consultant, and founder of the Aware Parenting Institute (www.awareparenting.com). Her books have been translated into many languages, and she is recognized internationally as an expert on attachment, trauma, and non-punitive discipline. The titles of her books are The Aware Baby, Cooperative and Connected (a revised edition of Helping Young Children Flourish), Tears and Tantrums, Raising Drug-Free Kids, and Attachment Play.
Aware Parenting is a philosophy of child-rearing that has the potential to change the world. Based on cutting-edge research and insights in child development, Aware Parenting questions most traditional assumptions about raising children, and proposes a new approach that can profoundly shift a parent's relationship with his or her child. Parents who follow this approach raise children who are bright, compassionate, competent, non-violent, and drug free.
For more information about non-punitive discipline with teenagers, see Aletha Solter's book, Raising Drug-Free Kids.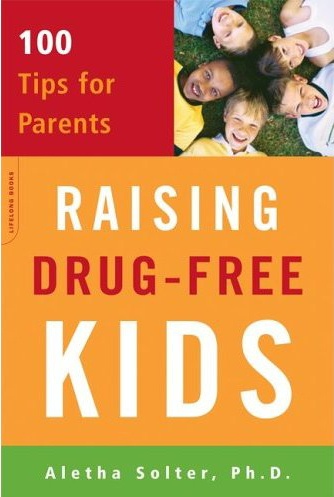 Other articles by Aletha Solter for parents of teenagers
Coping with teens and screens
Raising Drug-Free Kids
Family meetings for conflict resolution