Aware Parenting in Australia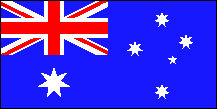 The Aware Parenting Institute is an international organisation founded by Aletha Solter, Ph.D. (a Swiss/American developmental psychologist). The Aware Parenting approach is described in her five books, which are available from most online booksellers.
Aletha Solter has led several workshops in Australia. Her first visit, in February 2005, included workshops in Brisbane and Byron Bay. Her second workshop tour, in November 2008, included workshops in Queensland (Brisbane), New South Wales (Murwillumbah and Mullumbimby, both near Byron Bay) and Victoria (Bendigo).
Aware Parenting in Australia by Marion Rose
The following people are certified Aware Parenting instructors in Australia. Please contact them for information about Aware Parenting activities in their area.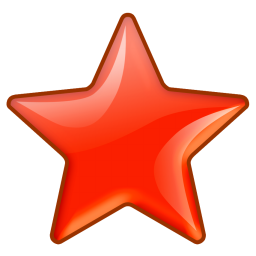 The name with a red star indicates a Level 2 instructor. This instructor is more experienced and has met additional requirements beyond the basic certification requirements. She is certified to offer workshops that meet the workshop requirement for people who wish to become certified.
NEW SOUTH WALES
KATHRYN BALTROTSKY
Tweed Heads
61 (0)416 598 984
e-mail: katebaltrotsky@gmail.com
MAIRA JORBA GALDÓS (speaks English and Spanish)
near Byron Bay
61 (0)427 088 096
e-mail: connect@mairajorba.com
DANIELLE GHOSN
near Goulburn
e-mail: danielleghosn@gmail.com
EMMA MASON
Sydney
SARAH MASON
Sydney
61 (0)424 860 991
e-mail: awareparenting@sarahmason.com.au
HELENA MOONEY
Manly, Sydney
61 (0)424 096 546
e-mail: helena@parentingwithplay.com.au
website: www.parentingwithplay.com.au/
MARION ROSE (Regional Coordinator for Australia and New Zealand)
Mullumbimby (near Byron Bay)
e-mail: lovingbeing@iinet.net.au
website: www.awareparentinginstructor.com
LAURA SHAZ
Near Lismore
61 (0)415 533 311
e-mail: Ljspeace@gmail.com
website: www.ljspeace.com/aware-parenting
NICOLE WILSON
Northern Beaches, Sydney
e-mail: nicole@empiredream.com
website: www.peacefulparenting.com.au/
QUEENSLAND
STEPHANIE FLEETON
Toowoomba
61 (0)407 169 599
e-mail: steph@spiritedhearts.net
website: www.spiritedhearts.net
DACE FLYNN
Gold Coast
61 (0)423 495 321
e-mail: daceruza@hotmail.com
DEVON HARRIS
near Brisbane
61 (0)444 506 868
e-mail: devon@theparentingarchitect.com
SOUTH AUSTRALIA
SHELLEY CLARKE
near Adelaide
e-mail: hello@shelleyclarke.com
ANNE SMITH
Adelaide
61 (0)422 896 178
e-mail: barefootandthankful@gmail.com
VICTORIA
GEORGIE BANCROFT
Melbourne
e-mail: docgeorgie@gmail.com
CAROLINA VALENCIA COLEMAN (speaks English and Spanish)
Melbourne
61 (0)492 992 868
e-mail: nurtureandcherish@gmail.com
EMMA ROGERS DUMAS
Melbourne
61 (0)422 630 142
e-mail: emma@expandingminds.com.au
website: www.expandingminds.com.au
RAFAELA GUADALUPE (works in English and Portuguese)
near Melbourne
61 (0)451 036 942
e-mail: rafaela.guadalupe@gmail.com
ABBEY STANBROOK
Shepparton
61 (0)434 641 406
e-mail: abbeystanbrook@gmail.com
GERALDINE VAN BOXMEER
Melbourne
61 (0)468 735 745
e-mail: geraldinevb@hotmail.com
DANNI WILLOW
Surf Coast
61 (0)401 744 253
e-mail: danni@thewayofthewoman.com.au
website: www.thewayofthewoman.com.au
WESTERN AUSTRALIA
CHIARA ROSSETTI
near Perth
61 (0)422 954 482
e-mail: chiara_rossetti@hotmail.com
JOSS GOULDEN
near Denmark
61 (0)439 932 116
e-mail: jossgoulden@hotmail.com
HANNAH WARREN
near Perth
61 (0)499 611 475
e-mail: hello@childhoodrising.com.au
website: www.childhoodrising.com.au
ANGELA WELLMAN
Margaret River
61 (0)418 894 482