Transforming families around the world
P.O. Box 206, Goleta, CA 93116, U.S.A.
(805) 968-1868 (phone and fax)
e-mail: info@awareparenting.com
Certified Aware Parenting Instructors
The following people have been certified by Aletha Solter to teach the philosophy of Aware Parenting described in her five books. The titles are, The Aware Baby, Cooperative and Connected (a revised edition of Helping Young Children Flourish), Tears and Tantrums, Raising Drug-Free Kids, and Attachment Play.
Click here to see the requirements for becoming an Aware Parenting instructor (basic certification requirements).
All instructors must renew their certification every two years. Please contact them directly for information about Aware Parenting activities in their area (lectures, workshops, support groups, consultations, etc.).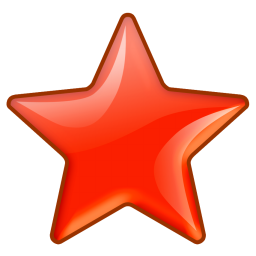 The names with a red star indicate Level 2 instructors. These instructors are more experienced and have met additional requirements beyond the basic certification requirements. They are certified to offer workshops that meet the workshop requirement for people who wish to become certified.
Click here to see the requirements for becoming a Level 2 Aware Parenting instructor (advanced certification requirements).
Please note that the instructors work entirely independently. Aletha Solter has given them permission to teach this approach to parents, but they are not employees or subcontractors of the Aware Parenting Institute. Their advice should be carefully evaluated for your personal situation. Aletha Solter and the Aware Parenting Institute shall have neither liability nor responsibility to any person or entity with respect to any damage caused, or alleged to be caused, directly or indirectly, by any advice from these instructors. Furthermore, they have not been certified by Aletha Solter to give medical advice or to do therapy with adults or children, although some of them have additional credentials as medical professionals or psychotherapists. If you consult with them for anything other than Aware Parenting information and support, please check their credentials and references, as you would for any other professional.
AUSTRALIA (Aware Parenting in Australia)
NEW SOUTH WALES
KATHRYN BALTROTSKY
Tweed Heads
61 (0)416 598 984
e-mail: katebaltrotsky@gmail.com
website (blog): www.katesurfs.com/category/aware-parenting-2/
BRETT DARNESH
Bellingen
61 (0)416 298 296
e-mail: brett@lovingfamilies.com.au
NATALIE EVE
Central Coast
e-mail: info@ourconnectingplace.com
website www.ourconnectingplace.com
MAIRA JORBA GALDÓS (speaks English and Spanish)
near Byron Bay
61 (0)427 088 096
e-mail: maira@inspiredparenting.org
website www.inspiredparenting.org
DANIELLE GHOSN
near Goulburn
e-mail: danielleghosn@gmail.com
EMMA MASON
Sydney
e-mail: oneinspiredheart@gmail.com
MARION ROSE (offers workshops in Australia and the UK)
Mullumbimby (near Byron Bay)
e-mail: lovingbeing@iinet.net.au
website: www.marionrose.net
website: www.awareparentinginstructor.com
QUEENSLAND
MANON DÉPRÉ
near Burleigh Heads
61 (0)422 395 455
e-mail: support@mamamanon.com
website www.mamamanon.com
STEPHANIE FLEETON
Middle Ridge
61 (0)407 169 599
e-mail: steph@connectloveinspire.com
website: www.connectloveinspire.com
MARTINA TYLECKOVA (offers workshops in Australia and the Czech Republic)
Brisbane
61 (0)408 478 575
e-mail: martina.tyleckova@gmail.com
e-mail: martina@awareparenting.cz
website: www.awareparenting.cz
TASMANIA
FRANCESCA REDDEN
near Hobart
61 (0)400 582 872
e-mail: Francesca@francescaredden.com
VICTORIA
GEORGIE BANCROFT
Melbourne
e-mail: info@georgiebancroft.com
website: www.georgiebancroft.com
CAROLINA VALENCIA COLEMAN (speaks English and Spanish)
Melbourne
e-mail: caritovalencia82@gmail.com
LAEL STONE
Melbourne
61 (0)411 660 884
e-mail: lael@aboutbirth.com.au
website: www.laelstone.com.au
GERALDINE VAN BOXMEER
Melbourne
61 (0)468 735 745
e-mail: geraldinevb@hotmail.com
AUSTRIA (Aware Parenting in Austria)
ANCA IORDACHE (speaks English and Romanian)
Vienna (also offers workshops in Romania)
(40) 729.12.14.32 (Romania)
(43) 66.04.04.70.96 (Austria)
e-mail: anca.iordache@parentship.ro
website: www.parentship.ro
BELGIUM (Aware Parenting in Belgium)
ANDRIES CORBIJN
Koersel
(32 473) 51.43.93
e-mail: andriescorbijn@gmail.com
ROB DANEELS (works in Dutch and French)
near Brussels
(32 486) 51.81.43
e-mail: rob@robdaneels.be
website: www.meerrustinhuis.eu
ANOUK DUBOIS
La Louvière
(32 497) 52.49.02
e-mail: a.dubois@idsolution.be
NELE FLAMANG
Bonheiden
(32 476) 22.06.84
e-mail: nele.flamang@gmail.com
LEEN HAAGDORENS
near Leuven
(32 484) 27.61.17
e-mail: leenhaagdorens@fastmail.fm
website: www.leenhaagdorens.be
PHILIPPE LOGNOUL
Huy (near Liege)
(32 496) 799 881
JÜRGEN PEETERS (offers workshops in Belgium, UK, Netherlands, and other countries)
Vosselaar (near Antwerp)
(32 498) 26.71.79
e-mail: jurgenpeeters@deonderstroom.be
website: www.deonderstroom.be
PASCALE PIERRET
Soye (near Namur)
(32 477) 60.42.15
e-mail: pascale.pierret@yahoo.fr
ANKE MULLER
Berlaar (near Antwerp)
(32 488) 79.01.09
e-mail: anke.muller@gmail.com
website: www.therapeutenhuis.be
FRANÇOISE SOMERS
near Brussels
(32 496) 92.82.54
e-mail: francoise.somers@skynet.be
ANNICK THOMAS
Mont-sur-Marchienne
(32 495) 35.37.27
e-mail: norbert.jates@scarlet.be
GERALDINE VAN BOXMEER (lives in Australia but travels frequently to Belgium)
near Melbourne, Australia
61 (0)468 735 745
e-mail: geraldinevb@hotmail.com
CANADA (Aware Parenting in Canada)
ONTARIO
GWEN DUNLOP
Bracebridge, Ontario
(1 705) 645-5284
e-mail: gwen_dunlop@yahoo.ca
website: http://gwendunlop.ca/aware-parenting
SOGOL KAFI
Ottawa, Ontario
(1 613) 884-7692
CHILE (Aware Parenting in Chile)
CHRISTINE KACHADOURIAN
Santiago
Telephone: (56 9) 9222 4850
WhatsApp: +56992224850
e-mail: kl.christine@gmail.com
CZECH REPUBLIC (Aware Parenting in the Czech Republic)
MARTINA TYLECKOVA (lives in Australia but travels frequently to the Czech Republic)
Brisbane, Australia
(420)  606 749 121
e-mail: martina.tyleckova@gmail.com
e-mail: martina@awareparenting.cz
website: www.awareparenting.cz
DENMARK (Aware Parenting in Denmark)
There are not currently any instructors in Denmark.
ENGLAND (See UNITED KINGDOM)
FRANCE (Aware Parenting in France)
DOMINIQUE AUGER
Hellemmes Lille (near Lille)
(33 3) 20.04.13.96
e-mail: dom.auger@free.fr
BRIGITTE GUIMBAL
Valbonne (near Cannes)
(33 4) 93.12.93.49
e-mail: cles.enfance@free.fr
CÉCILE MESPLE
Billère (near Pau)
(33 6) 04.04.29.38
e-mail: cecilemesple@ymail.com
website: www.rire-et-pleurer.fr
AGNÈS PETIT
Tincques (near Arras)
(33 6) 83 63 18 58
e-mail: agnes.petit932@orange.fr
GWENAËLLE RUELLA
Nice
(33 6) 09 74 16 82
e-mail: gwenaelle@smar-team.fr
JANIE SPENCER
Paris
(33 6) 38.81.52.92
e-mail: janie@placedesemotions.org
website: www.placedesemotions.org
GERMANY (Aware Parenting in Germany)
ANKE EYRICH
Die Wiege
Sulz (Kreis Rottweil, Baden-Württemberg)
(49 7454) 92329
e-mail: see website
website: www.diewiege.com
CHRISTA FRIEDRICH
Hüfingen-Mundelfingen (Kreis Villingen-Schwenningen, Baden-Württemberg)
(49 7707) 988.763
e-mail: christa.f@t-online.de
VIVIAN VIESTER
Schwerin (northern Germany)
e-mail: vivian_viester@hotmail.com
STEPHANIE WEH
Sonthofen, Bayern (östlich vom Bodensee)
(49 8321) 7802120
e-mail: steffi@awareparenting.de
GREECE (Aware Parenting in Greece)
VENIA DELIKATERINI
Athens
(30 6944) 359538
e-mail: info@followyourtree.gr
ISRAEL (Aware Parenting in Israel)
There are not currently any instructors in Israel.
ITALY (Aware Parenting in Italy)
There are not currently any instructors in Italy.
LUXEMBOURG (Aware Parenting in Luxembourg)
MARIANA FLOREA
Luxembourg
(352 69) 164.93.21
e-mail: mariana_florea@yesyoucan.be
website: www.yesyoucan-be.com
NETHERLANDS (Aware Parenting in The Netherlands)
JACQUELINE EVENBLIJ
Arnhem
(31 6) 45.34.21.88
e-mail: Jacqueline@praktijkjongleren.nl
website: www.praktijkjongleren.nl
CHRISTINA MULLER
Amsterdam
(31 6) 18.41.44.43
e-mail: info@chrismuller.nl
website: www.chrismuller.nl
HANNEKE VAN HASSELT
Velp (near Arnhem)
(31 26) 364.73.96
e-mail: hannekevanhasselt@planet.nl
website: www.huilenbooszijnruzie.nl
LAURA VERBOOM (works with Dutch and English speaking families in Spain)
Granada, Spain
(34 643) 60 42 00
website: www.onlineopvoedondersteuning.nl
website: www.bewustverwachten.nl
website: www.vakantietherapie.com
ELINE WEIJERS
IJsselstein (near Utrecht)
(31 6) 309.408.49
e-mail: eline@ouderschapvanuitjehart.nl
website: http://ouderschapvanuitjehart.nl
NEW ZEALAND (Aware Parenting in New Zealand)
ROCHELLE GATES
Auckland
64 (0) 21 858 976
e-mail: hello@rochellegates.com
GENEVIEVE SIMPERINGHAM
Whangarei
(64 2) 74 179 198
e-mail: genevieve@peacefulparent.com
website: www.peacefulparent.com
ROMANIA (Aware Parenting in Romania)
MIHAELA BERECHET
Bucharest
(40) 744.29.18.76
e-mail: contact@cursuri-parenting.ro
website: http://www.cursuri-parenting.ro
ELIZA BIRO
Brasov
(40) 763.63.84.92
e-mail: elizebiro@gmail.com
website: www.suntpitic.ro
DAIANA RALUCA COLCERIU
Brasov
(40) 727.22.09.59
e-mail: daiana.colceriu@gmail.com
website: www.daiana.org
DELIA DASCALU
Bucharest
(40) 742.00.33.83
e-mail: delia.dascalu@gmail.com
EMANUELA DIACONU
Curtea de Arges
(40) 723.95.95.16
e-mail: diaconuema@yahoo.com
SANDA DUMITRU
Hunedoara (Transylvania)
(40) 744.88.64.79
e-mail: dumitrusandaeudochia@gmail.com
IULIA FEORDEANU
Bucharest
(40) 721.34.85.74
e-mail: iulia.feordeanu@yahoo.com
ALINA GALOIU
Bucharest
(40) 743.03.12.60
e-mail: alina.coaching@gmail.com
ANCA IORDACHE
Lives in Vienna, Austria, but offers workshops in Romania
(40) 729.12.14.32 40;Romania41;
(43) 66.04.04.70.96 (Austria)
e-mail: anca.iordache@parentship.ro
website: www.parentship.ro
MADALINA MARGA
Bucharest
(40) 728.30.78.70
e-mail: madalinamarga@gmail.com
BRINDUSA MILASAN
Cluj-Napoca
(40) 745.20.26.81
e-mail: brindusa.milasan@gmail.com
ADRIANA MITU
Bucharest and Pitesti
(40) 769.42.56.43
e-mail: contact@adrianamitu.com
website: adrianamitu.com/
SIMONA PODARU
Timisoara
(40) 723.16.98.96
e-mail: simonacoricovac@yahoo.com
SCOTLAND (See UNITED KINGDOM)
SPAIN (Aware Parenting in Spain)
ESTHER MÉNDEZ ALVAREZ
Oviedo (Asturias)
(34 647) 61 41 73
e-mail: strmendezpsicologa@gmail.com
website: www.awareparentingasturias.com
LAURA DÍAZ DE ENTRESOTOS BAJO
Barcelona
(34 687) 05 45 95
e-mail: laura@educacionconsciente.es
website: www.awareparenting.es
NEUS SUREDA FERNANDEZ
near Palma, Mallorca
(34 699) 63 02 08
e-mail: n.sureda.fernandez@gmail.com
JENNIFER MAGAZ
Gijón
(34 646) 14 01 48
e-mail: jmagazlobeto@gmail.com
website: www.currusquinos.com
SANDRA SERRANO REDONDO
Gijón
(34 639) 86 68 25
e-mail: sandru0810@gmail.com
website: www.currusquinos.com
DELFINA FERRER ROIG
Castellón
(34 616) 61 13 00
e-mail: delfina12@yahoo.es
SONIA RODILLA SANCHEZ
Valencia
(34 660) 09 99 55
e-mail: sorosan5@hotmail.com
LAURA VERBOOM (works with Dutch and English speaking families in Spain)
Granada
(34 643) 60 42 00
website: www.bewustverwachten.com
website: www.vakantietherapie.com
SWEDEN (Aware Parenting in Sweden)
SARAH FORSMAN
Umea
(+46) 768001054
e-mail: sahfon@gmail.com
SWITZERLAND (Aware Parenting in Switzerland)
SUSANNE BALDINI
Winterthur
(41 52) 232.21.39
e-mail: susanne.baldini@bluewin.ch
website: www.susanne-baldini.ch
LAURENCE BRILLANT
Neuchatel
(41 78) 682.68.12
e-mail: brillantlaurence@gmail.com
PHILIPPE LOGNOUL
Geneva
(41 78) 698 00 48
TURKEY (Aware Parenting in Turkey)
SEPIN INCEER
Istanbul
e-mail: sepin@sepininceer.com
website: www.sepininceer.com
UNITED KINGDOM (Aware Parenting in the United Kingdom)
MARIANNE LITTLEJOHN
London
(44 7399) 66.90.31
e-mail: marianne@spiritualbirth.net
website: www.spiritualbirth.net
REBECCA JASEENA SHEIKH
London
(44 7875) 48.86.71
e-mail: flourishingchildhood@gmail.com
Facebook page: www.facebook.com/awareparentinglondon
website: www.flourishingchildhood.com
TOM WEBSTER
Northern Scotland
(44 7973) 73.25.01
e-mail: tomwebster.tw@gmail.com
UNITED STATES OF AMERICA (Aware Parenting in the United States of America)
CALIFORNIA
CHERYCE GUTZMER
Soquel, CA 95073
(1 831) 728-5256
e-mail: gutzmerc@att.net
CAROL MARKS
Pacific Palisades, CA 90272
(1 424) 272-7108
e-mail: carolwmarks@gmail.com
HEIDRUN MATTHIES
Santa Cruz, CA 95061
(1 831) 346-8083
e-mail: hsmfun@yahoo.com
HEATHER STEVENSON
Santa Barbara, CA 93105
(1 805) 453-4570
e-mail: heather@heatherstevenson.com
website: www.openheartparenting.com
COLORADO
JOSHA VAN BAALEN (speaks English and Dutch)
Denver, CO
(1 720) 454 4100.
e-mail: joshavanbaalen@gmail.com
IDAHO
MARIELLA HOGAN
Boise, ID 83712
(1 208) 284-5273
e-mail: dr.mariella.hogan@gmail.com
website: www.drmariellahogan.com
MASSACHUSETTS
SWANSEA BENHAM BLEICHER
near Northampton, MA 01012
(1 413) 519-7394
e-mail: swanseablue@gmail.com
NORTH CAROLINA
ELIZA PARKER (lives in Texas but travels frequently to North Carolina)
Raleigh/Durham
(1 919) 469-0519
e-mail: eliza@consciousbaby.com
website: www.consciousbaby.com
TENNESSEE
ANGELA HILL
Knoxville
(1 865) 255-3834
e-mail: kinnectome@gmail.com
TEXAS
ELIZA PARKER
Austin
(1 919) 469-0519
e-mail: eliza@consciousbaby.com
website: www.consciousbaby.com
WASHINGTON
GEORGIA FAYE
Seattle
(1 206) 313-8522
e-mail: loverofmystery@gmail.com