Certified Aware Parenting Instructors
There are over 100 certified Aware Parenting instructors in 24 countries who have been certified to teach the philosophy of Aware Parenting described in Aletha Solter's six books: The Aware Baby, Cooperative and Connected, Tears and Tantrums, Raising Drug-Free Kids, Attachment Play, and Healing Your Traumatized Child.
This page lists all the countries where there is at least one certified Aware Parenting instructor. However, only the names of the regional coordinators and other Level 2 instructors are listed here. Please click on the links for each country for more information about Aware Parenting in those countries.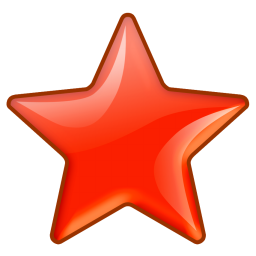 The names with a small red star indicate Level 2 instructors. These instructors have met additional requirements beyond the basic certification requirements. They are certified to offer workshops that meet the workshop requirement for people who wish to become certified.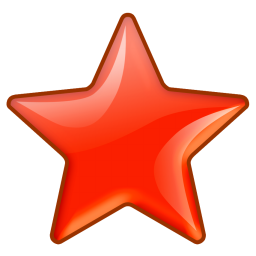 The names with a big red star are the regional coordinators. These are Level 2 instructors who have permission not only to offer workshops that meet the workshop requirement but also to certify people in their country or region.
Click here to see the requirements for becoming a Level 1 Aware Parenting instructor (basic certification requirements)
Click here to see the requirements for becoming a Level 2 Aware Parenting instructor (advanced certification requirements).
Please note that the instructors work entirely independently. Aletha Solter has given them permission to teach this approach to parents, but they are not employees or subcontractors of the Aware Parenting Institute. Their advice should be carefully evaluated for your personal situation. Aletha Solter and the Aware Parenting Institute shall have neither liability nor responsibility to any person or entity with respect to any damage caused, or alleged to be caused, directly or indirectly, by any advice from these instructors. Furthermore, they have not been certified by Aletha Solter to give medical advice or to do therapy with adults or children, although some of them have additional credentials as medical professionals or psychotherapists. If you consult with them for anything other than Aware Parenting information and support, please check their credentials and references, as you would for any other professional.
AUSTRALIA (Aware Parenting in Australia)
MARION ROSE (Regional Coordinator for Australia and New Zealand)
Mullumbimby (near Byron Bay)
e-mail: lovingbeing@iinet.net.au
website: www.awareparentinginstructor.com
AUSTRIA (Aware Parenting in Austria)
ANKE EYRICH (Regional Coordinator for Germany, Austria, and German-speaking Switzerland)
Die Wiege
Sulz (Kreis Rottweil, Baden-Württemberg)
(49 7454) 92329
e-mail: see website
website: www.awareparenting-institut.de
BELGIUM (Aware Parenting in Belgium)
FRANÇOISE SOMERS (Regional Coordinator for French-speaking Belgium and Luxembourg)
near Brussels
(32 496) 92.82.54
e-mail: francoise.somers@skynet.be
LEEN HAAGDORENS (Regional Coordinator for Flemish-speaking Belgium)
near Leuven
(32 484) 27.61.17
e-mail: leenhaagdorens@fastmail.fm
JÜRGEN PEETERS
Vosselaar (near Antwerp)
(32 498) 26.71.79
e-mail: jurgenpeeters@deonderstroom.be
website: www.deonderstroom.be
CANADA (Aware Parenting in Canada)
CHILE (Aware Parenting in Chile)
CHRISTINE KACHADOURIAN
Santiago
Telephone: (56 9) 9222 4850
WhatsApp: +56992224850
e-mail: kl.christine@gmail.com
CHINA (Aware Parenting in China)
ENGLAND (See UNITED KINGDOM)
FRANCE (Aware Parenting in France)
GWENAËLLE RUELLA
Nice
(33 6) 09 74 16 82
e-mail: gwenaelle@placedesemotions.org
website: www.placedesemotions.org
JANIE SPENCER (Regional Coordinator for France and French-speaking Switzerland)
Paris
(33 6) 38.81.52.92
e-mail: janie@placedesemotions.org
website: www.placedesemotions.org
GERMANY (Aware Parenting in Germany)
ANKE EYRICH (Regional Coordinator for Germany, Austria, and German-speaking Switzerland)
Die Wiege
Sulz (Kreis Rottweil, Baden-Württemberg)
(49 7454) 92329
e-mail: see website
website: www.awareparenting-institut.de
GREECE (Aware Parenting in Greece)
VENIA DELIKATERINI (Regional Coordinator for Greece)
Athens
(30 6944) 359538
e-mail: info@followyourtree.gr
website: www.followyourtree.gr
HONG KONG (See CHINA)
ISRAEL (Aware Parenting in Israel)
LATVIA (Aware Parenting in Latvia)
LITHUANIA (Aware Parenting in Lithuania)
LUXEMBOURG (Aware Parenting in Luxembourg)
FRANÇOISE SOMERS (Regional Coordinator for French-speaking Belgium and Luxembourg)
near Brussels
(32 496) 92.82.54
e-mail: francoise.somers@skynet.be
NETHERLANDS (Aware Parenting in The Netherlands)
CHRISTINA MULLER (Regional Coordinator for the Netherlands)
Amsterdam
e-mail: info@chrismuller.nl
website: www.chrismuller.nl
website: www.awareparenting.nl
ELINE WEIJERS
Esbeek (near Tiburg)
(31 6) 30.94.08.49
e-mail: eline@ouderschapvanuitjehart.nl
NEW ZEALAND (Aware Parenting in New Zealand)
MARION ROSE (Regional Coordinator for Australia and New Zealand)
Mullumbimby (near Byron Bay)
e-mail: lovingbeing@iinet.net.au
website: www.awareparentinginstructor.com
NORWAY (Aware Parenting in Norway)
ROMANIA (Aware Parenting in Romania)
SOUTH AFRICA (Aware Parenting in South Africa)
REBECCA JASEENA SHEIKH (Regional Coordinator for the UK, South Africa, and other Sub-Saharan African countries)
London
(44 7875) 48.86.71
e-mail: flourishingchildhood@gmail.com
Facebook page: www.facebook.com/awareparentinglondon
website: www.flourishingchildhood.com
SPAIN (Aware Parenting in Spain)
LAURA DÍAZ DE ENTRESOTOS BAJO (Regional Coordinator for Spain)
Barcelona
(34 687) 05 45 95
e-mail: laura@awareparenting.es
website: www.awareparenting.es
SWEDEN (Aware Parenting in Sweden)
SWITZERLAND (Aware Parenting in Switzerland)
ANKE EYRICH (Regional Coordinator for Germany, Austria, and German-speaking Switzerland)
Die Wiege
Sulz (Kreis Rottweil, Baden-Württemberg)
(49 7454) 92329
e-mail: see website
website: www.awareparenting-institut.de
JANIE SPENCER (Regional Coordinator for France and French-speaking Switzerland)
Paris
(33 6) 38.81.52.92
e-mail: janie@placedesemotions.org
website: www.placedesemotions.org
TURKEY (Aware Parenting in Turkey)
UNITED KINGDOM (Aware Parenting in the United Kingdom)
REBECCA JASEENA SHEIKH (Regional Coordinator for the UK, South Africa, and other Sub-Saharan African countries)
London
(44 7875) 48.86.71
e-mail: flourishingchildhood@gmail.com
Facebook page: www.facebook.com/awareparentinglondon
website: www.flourishingchildhood.com
UNITED STATES OF AMERICA (Aware Parenting in the United States of America)
SWANSEA BENHAM BLEICHER
near Northampton, MA 01012
(1 413) 519-7394
e-mail: awareparentingwma@gmail.com
HEATHER STEVENSON
Santa Barbara, CA 93105
e-mail: heather@heatherstevenson.com