Certified Aware Parenting Instructors
The following people have been certified by Aletha Solter to teach the philosophy of Aware Parenting described in her five books: The Aware Baby, Cooperative and Connected, Tears and Tantrums, Raising Drug-Free Kids, and Attachment Play.
All instructors must renew their certification every two years. Please contact them directly for information about Aware Parenting activities in their area (lectures, workshops, support groups, consultations, etc.).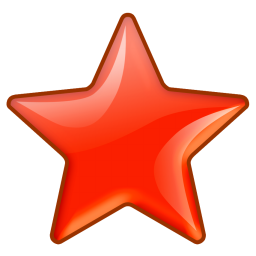 The names with a red star indicate Level 2 instructors. These instructors are more experienced and have met additional requirements beyond the basic certification requirements. They are certified to offer workshops that meet the workshop requirement for people who wish to become certified.
Click here to see the requirements for becoming a Level 1 Aware Parenting instructor (basic certification requirements)
Click here to see the requirements for becoming a Level 2 Aware Parenting instructor (advanced certification requirements).
Please note that the instructors work entirely independently. Aletha Solter has given them permission to teach this approach to parents, but they are not employees or subcontractors of the Aware Parenting Institute. Their advice should be carefully evaluated for your personal situation. Aletha Solter and the Aware Parenting Institute shall have neither liability nor responsibility to any person or entity with respect to any damage caused, or alleged to be caused, directly or indirectly, by any advice from these instructors. Furthermore, they have not been certified by Aletha Solter to give medical advice or to do therapy with adults or children, although some of them have additional credentials as medical professionals or psychotherapists. If you consult with them for anything other than Aware Parenting information and support, please check their credentials and references, as you would for any other professional.
AUSTRALIA (Aware Parenting in Australia)
NEW SOUTH WALES
KATHRYN BALTROTSKY
Tweed Heads
61 (0)416 598 984
e-mail: katebaltrotsky@gmail.com
NATALIE DANIELS
Central Coast
e-mail: info@ourconnectingplace.com.au
website www.ourconnectingplace.com.au
BRETT DARNESH
Woolgoolga
e-mail: connect@bettdarnesh.com
website www.brettdarnesh.com
MAIRA JORBA GALDÓS (speaks English and Spanish)
near Byron Bay
61 (0)427 088 096
e-mail: connect@mairajorba.com
DANIELLE GHOSN
near Goulburn
e-mail: danielleghosn@gmail.com
EMMA MASON
Sydney
e-mail: oneinspiredheart@gmail.com
HELENA MOONEY
Manly, Sydney
61 (0)424 096 546
e-mail: helena@parentingwithplay.com.au
website: www.parentingwithplay.com.au/
MARION ROSE
Mullumbimby (near Byron Bay)
e-mail: lovingbeing@iinet.net.au
website: www.awareparentinginstructor.com
LAURA SHAZ
Near Lismore
61 (0)415 533 311
e-mail: Ljspeace@gmail.com
website: www.ljspeace.com/
QUEENSLAND
STEPHANIE FLEETON
Toowoomba
61 (0)407 169 599
e-mail: steph@spiritedhearts.net
website: www.mamassacredcircle.com
DACE FLYNN
Gold Coast
61 (0)423 495 321
e-mail: daceruza@hotmail.com
DEVON HARRIS
near Brisbane
61 (0)444 506 868
e-mail: devon@theparentingarchitect.com
TASMANIA
FRANCESCA REDDEN
near Hobart
61 (0)400 582 872
e-mail: francesca@francescaredden.com
VICTORIA
GEORGIE BANCROFT
Melbourne
e-mail: docgeorgie@gmail.com
website: www.georgiebancroft.com
CAROLINA VALENCIA COLEMAN (speaks English and Spanish)
Melbourne
61 (0)492 992 868
e-mail: nurtureandcherish@gmail.com
EMMA ROGERS DUMAS
Melbourne
61 (0)422 630 142
e-mail: emma@expandingminds.com.au
website: www.expandingminds.com.au
ABBEY STANBROOK
Shepparton
61 (0)434 641 406
e-mail: abbeystanbrook@gmail.com
LAEL STONE
Melbourne
61 (0)411 660 884
e-mail: learn@laelstone.com.au
website: www.laelstone.com.au
GERALDINE VAN BOXMEER
Melbourne
61 (0)468 735 745
e-mail: geraldinevb@hotmail.com
DANNI WILLOW
near Melbourne
61 (0)401 744 253
e-mail: danni@thewayofthewoman.com.au
website: https://www.thewayofthewoman.com.au
WESTERN AUSTRALIA
CHIARA ROSSETTI
near Perth
61 (0)422 954 482
e-mail: chiara_rossetti@hotmail.com
JOSS GOULDEN
near Denmark
61 (0)439 932 116
e-mail: jossgoulden@hotmail.com
AUSTRIA (Aware Parenting in Austria)
ILLY BERNHART
Innsbruck (also works in Germany)
(43) 699 1424 0971
e-mail: illy.bernhart@gmx.net
ANCA IORDACHE
Vienna (also offers workshops in Romania)
(40) 729 12 14 32 (Romania)
(43) 66 04 04 70 96 (Austria)
e-mail: anca.iordache@parentship.ro
website: www.parentship.ro
HANNA NAPHEGYI
Feldkirch (near the Bodensee)
(43) 67 67 07 34 47
e-mail: hanna.naphegyi@mac.com
KATHARINA SOMMER
Werndorf (near Graz)
(43) 66 42 19 23 37
e-mail: kathrin_lichtenegger@yahoo.de
BELGIUM (Aware Parenting in Belgium)
ANDRIES CORBIJN
Koersel
(32 473) 51.43.93
e-mail: andriescorbijn@gmail.com
ROB DANEELS (works in Dutch and French)
near Brussels
(32 487) 90.80.33
e-mail: pazop@tutanota.com
website: www.meerrustinhuis.eu
HANNE DEMEULENAERE
Langemark (West Flanders)
(32 496) 24.08.82
e-mail: hanne.demeulenaere@hotmail.com
ANOUK DUBOIS
La Louvière
(32 497) 52.49.02
e-mail: anoukdubois13@gmail.com
NELE FLAMANG
Bonheiden
(32 476) 22.06.84
e-mail: nele.flamang@gmail.com
website: www.praktijkneleflamang.be
LEEN HAAGDORENS
near Leuven
(32 484) 27.61.17
e-mail: leenhaagdorens@fastmail.fm
website: www.leenhaagdorens.be
CAMILLE DE MOOR
Ghent
(32 496) 23.09.76
e-mail: camille@awareparenting.gent
ANKE MULLER
Berlaar (near Antwerp)
(32 488) 79.01.09
e-mail: anke.muller@gmail.com
website: www.therapeutenhuis.be
JÜRGEN PEETERS
Vosselaar (near Antwerp)
(32 498) 26.71.79
e-mail: jurgenpeeters@deonderstroom.be
website: www.deonderstroom.be
PASCALE PIERRET
Soye (near Namur)
(32 477) 60.42.15
e-mail: pascale.pierret@yahoo.fr
LIZA PINSON
Ghent
(32 473) 79.85.93
e-mail: info@lizapinson.com
website: www.lizapinson.com
FRANÇOISE SOMERS
near Brussels
(32 496) 92.82.54
e-mail: francoise.somers@skynet.be
ANNICK THOMAS
Mont-sur-Marchienne
(32 495) 35.37.27
e-mail: norbert.jates@scarlet.be
LAURIEN TIELENS
near Leuven
(32 472) 87.13.94
e-mail: laurientielens@hotmail.com
NIKI VANHAMEL
Ghent
(32 479) 59.31.26
e-mail: nikivanhamel@gmail.com
website: http://www.daddycation.be
GERALDINE VAN BOXMEER (lives in Australia but travels frequently to Belgium)
near Melbourne, Australia
61 (0)468 735 745
e-mail: geraldinevb@hotmail.com
KATRIEN VAN DEN BULCK
Pelt (Limburg)
(32 465) 02.22.52
e-mail: katrien@levenvoorjezelf.com
website: http://www.levenvoorjezelf.com
CANADA (Aware Parenting in Canada)
ONTARIO
GWEN DUNLOP
Bracebridge, Ontario
(1 705) 645-5284
e-mail: gwen_dunlop@yahoo.ca
website: http://gwendunlop.ca/aware-parenting
CHILE (Aware Parenting in Chile)
CHRISTINE KACHADOURIAN
Santiago
Telephone: (56 9) 9222 4850
WhatsApp: +56992224850
e-mail: kl.christine@gmail.com
KARINA VÉLIZ
Santiago
Telephone: (56 9) 9519 2060
e-mail: karina.veliz@gmail.com
DENMARK (Aware Parenting in Denmark)
There are not currently any instructors in Denmark.
ENGLAND (See UNITED KINGDOM)
FRANCE (Aware Parenting in France)
AGNÈS PETIT
Tincques (near Arras)
(33 6) 83 63 18 58
e-mail: agnes.petit932@orange.fr
website: aptherapie.fr
GWENAËLLE RUELLA
Nice
(33 6) 09 74 16 82
e-mail: gwenaelle@placedesemotions.org
website: www.placedesemotions.org
JANIE SPENCER
Paris
(33 6) 38.81.52.92
e-mail: janie@placedesemotions.org
website: www.placedesemotions.org
GERMANY (Aware Parenting in Germany)
ILLY BERNHART
Ingolstadt (near Munich) (also works in Austria)
(49 172) 6024123
e-mail: illy.bernhart@gmx.net
ULRIKE BOGEN
Balingen
(49 7433) 385683
e-mail: ulrike@bogens.de
website: www.kinderstube-balingen.de
JENNIFFER EHRY-GISSEL
Darmstadt
(49 157) 50353280
ANKE EYRICH
Die Wiege
Sulz (Kreis Rottweil, Baden-Württemberg)
(49 7454) 92329
e-mail: see website
website: www.awareparenting-institut.de
website: www.diewiege.com
CHRISTA FRIEDRICH
Hüfingen-Mundelfingen (Kreis Villingen-Schwenningen, Baden-Württemberg)
e-mail: christa.f@t-online.de
NICOLE KIKILLUS
near Heilbronn (Baden-Württemberg)
e-mail: kiki@gluecksknirpse.de
STEPHANIE WEH
Sonthofen, Bayern (östlich vom Bodensee)
(49 8321) 7802120
e-mail: steffi@heldeneltern.de
website: www.heldeneltern.de
GREECE (Aware Parenting in Greece)
VENIA DELIKATERINI
Athens
(30 6944) 359538
e-mail: info@followyourtree.gr
website: www.followyourtree.gr
KONSTANTINOS KOSTAS
Athens
(30 6977) 730107
e-mail: konstantinoskostas76@gmail.com
website: www.followyourtree.gr
ISRAEL (Aware Parenting in Israel)
SHELLY YANNAI
(972) 545 898 660
e-mail: awareparentingil@gmail.com
ITALY (Aware Parenting in Italy)
There are not currently any instructors in Italy.
LATVIA (Aware Parenting in Latvia)
DACE FLYNN (lives in Australia but also leads workshops in Latvia)
Queensland, Australia
61 (0)423 495 321
e-mail: daceruza@hotmail.com
LITHUANIA (Aware Parenting in Lithuania)
RŪTA BALTUŠNINKAITĖ-NAVICKĖ
Kaunas
(370) 62142345
e-mail: ruta.navicke@gmail.com
LUXEMBOURG (Aware Parenting in Luxembourg)
MARIANA FLOREA
Luxembourg
e-mail: mariana_florea@yesyoucan.be
website: www.yes-you-can.be
NETHERLANDS (Aware Parenting in The Netherlands)
CHRISTINA MULLER
Amsterdam
e-mail: info@chrismuller.nl
website: www.chrismuller.nl
website: www.awareparenting.nl
LAURA VERBOOM-BROUWERS
Boekel (Southern Netherlands)
(31 6) 42.01.65.26
website: www.knoeiengroeien.nl
ELINE WEIJERS
Esbeek (near Tiburg)
(31 6) 30.94.08.49
e-mail: eline@ouderschapvanuitjehart.nl
website: http://ouderschapvanuitjehart.nl
NEW ZEALAND (Aware Parenting in New Zealand)
KIRSTY FERNANDES
Tauranga
(64) 274053108
e-mail: kirstymfernandes@gmail.com
ROCHELLE GATES
Auckland
(64) 21858976
e-mail: hello@rochellegates.com
NORWAY (Aware Parenting in Norway)
MARTE WILLUMSEN
Trondheim
e-mail: marte.willumsen@gmail.com
website: www.mjuktliv.no
ROMANIA (Aware Parenting in Romania)
ELIZA BIRO
Brasov
(40) 763.63.84.92
e-mail: elizebiro@gmail.com
website: www.suntpitic.ro
MIRABELA BUTIRI
Bucharest
(40) 722.30.72.73
e-mail: mirabelabutiri@gmail.com
DAIANA RALUCA COLCERIU
Brasov
(40) 727.22.09.59
e-mail: daiana.colceriu@gmail.com
website: www.daiana.org
DELIA DASCALU
Bucharest
(40) 742.00.33.83
e-mail: delia.dascalu@gmail.com
EMANUELA DIACONU
Curtea de Arges
(40) 723.95.95.16
e-mail: diaconuema@yahoo.com
SANDA DUMITRU
Hunedoara (Transylvania)
(40) 744.88.64.79
e-mail: dumitrusandaeudochia@gmail.com
ALINA GALOIU
Bucharest
(40) 743.03.12.60
e-mail: alina.coaching@gmail.com
ANCA IORDACHE
Lives in Vienna, Austria, but also offers workshops in Romania
(40) 729.12.14.32 (Romania)
(43) 66.04.04.70.96 (Austria)
e-mail: anca.iordache@parentship.ro
website: www.parentship.ro
MADALINA MARGA
Bucharest
(40) 728.30.78.70
e-mail: madalinamarga@gmail.com
BRINDUSA MILASAN
Cluj-Napoca
(40) 745.20.26.81
e-mail: contact@brindusamilasan.com
website: www.brindusamilasan.com
ADRIANA MITU
Bucharest and Pitesti
(40) 769.42.56.43
e-mail: contact@adrianamitu.com
website: www.adrianamitu.com/
RALUCA STEFAN
Bucharest
(40) 721.95.92.53
e-mail: stefan.raluca@icloud.com
IRINA STOICA
Bucharest
(40) 753.75.77.77
e-mail: irinastoica.psy@gmail.com
website: www.irinastoica.ro
SOUTH AFRICA (Aware Parenting in South Africa)
MEGAN CLINTON
Cape Town
e-mail: megan@gestalt-therapy.co.za
website: www.meganclinton.net
MARIANNE LITTLEJOHN
Natural Childbirth Centre
Pietermaritzburg, Kwazulunatal
(27 65) 206.98.81
e-mail: littlejohnmarianne@gmail.com
SPAIN (Aware Parenting in Spain)
ESTHER MÉNDEZ ALVAREZ
Oviedo (Asturias)
(34 647) 61 41 73
e-mail: strmendezpsicologa@gmail.com
website: www.awareparentingasturias.com
ROSA COMELLAS CABEZA
Barcelona
(34 664) 06 84 90
e-mail: rosacomellasca@gmail.com
LAURA DÍAZ DE ENTRESOTOS BAJO
Barcelona
(34 687) 05 45 95
e-mail: laura@educacionconsciente.es
website: www.awareparenting.es
NEUS SUREDA FERNANDEZ
near Palma, Mallorca
(34 699) 63 02 08
e-mail: n.sureda.fernandez@gmail.com
Facebook page: http://www.facebook.com/educacioconscient
DELFINA FERRER ROIG
Castellón
(34 616) 61 13 00
e-mail: delfina12@yahoo.es
SONIA RODILLA SANCHEZ
Valencia
(34 660) 09 99 55
e-mail: sorosan5@hotmail.com
SWEDEN (Aware Parenting in Sweden)
SARAH FORSMAN
Umea
(+46) 768001054
e-mail: sahfon@gmail.com
SWITZERLAND (Aware Parenting in Switzerland)
SUSANNE BALDINI
Winterthur
(41 52) 232.21.39
e-mail: susanne.baldini@bluewin.ch
website: www.susanne-baldini.ch
SARAH SCHÄPPI
Bern and Zurich
e-mail: info@wurzelkind.ch
website: www.wurzelkind.ch
VIVIAN VIESTER
Flumserberg (St. Gallen)
(49 1590) 6746671
e-mail: vivian_viester@hotmail.com
TURKEY (Aware Parenting in Turkey)
SEPIN INCEER
Istanbul
e-mail: sepin@sepininceer.com
website: www.sepininceer.com
UNITED KINGDOM (Aware Parenting in the United Kingdom)
MARU ROJAS
London
e-mail: maru.awareparenting@gmail.com
REBECCA JASEENA SHEIKH
London
(44 7875) 48.86.71
e-mail: flourishingchildhood@gmail.com
Facebook page: www.facebook.com/awareparentinglondon
website: www.flourishingchildhood.com
TOM WEBSTER
Wales
(44 7973) 73.25.01
e-mail: tomwebster536@gmail.com
UNITED STATES OF AMERICA (Aware Parenting in the United States of America)
CALIFORNIA
KATIE GARIBAY
Santa Barbara, CA 93110
e-mail: katiegaribay2@gmail.com
CHERYCE GUTZMER
Soquel, CA 95073
(1 831) 728-5256
e-mail: gutzmercc@gmail.com
CAROL MARKS
Pacific Palisades, CA 90272
(1 424) 272-7108
e-mail: carolwmarks@gmail.com
website: www.carolwmarks.com
HEIDRUN MATTHIES
Santa Cruz, CA 95061
(1 831) 346-8083
e-mail: hsmfun@yahoo.com
HEATHER STEVENSON
Santa Barbara, CA 93105
e-mail: heather@heatherstevenson.com
COLORADO
JOSHA VAN BAALEN (speaks English and Dutch)
Denver, CO
(1 720) 454 4100.
e-mail: joshavanbaalen@gmail.com
IDAHO
MARIELLA HOGAN
Boise, ID 83712
(1 208) 284-5273
e-mail: dr.mariella.hogan@gmail.com
website: www.drmariellahogan.com
MASSACHUSETTS
SWANSEA BENHAM BLEICHER
near Northampton, MA 01012
(1 413) 519-7394
e-mail: awareparentingwma@gmail.com
NORTH CAROLINA
ELIZA PARKER (lives in Texas but travels frequently to North Carolina)
Raleigh/Durham
(1 919) 469-0519
e-mail: eliza@consciousbaby.com
website: www.consciousbaby.com
PENNSYLVANIA
GENEVIEVE BUSCH
Philadelphia
e-mail: gkb1687@gmail.com
TENNESSEE

ANGELA HILL
Knoxville
(1 865) 255-3834
e-mail: kinnectome@gmail.com

TEXAS

ELIZA PARKER
Austin
(1 919) 469-0519
e-mail: eliza@consciousbaby.com
website: www.consciousbaby.com