Aware Parenting in Belgium

Flemish
The Aware Parenting Institute is een internationale organisatie gesticht door Aletha Solter, Ph.D. (Zwitsers / Amerikaans psycholoog) voor de verspreiding van de praktische opvoedingsfilosofie, beschreven in haar boeken. Drie boeken zijn in het Nederlands vertaald (Uitgeverij de Toorts). De Nederlandse titels zijn:
Baby's weten wat ze willen (First edition: 1991, revised edition: 2009)
Het ongedwongen kind (2004)
De taal van huilen (2000)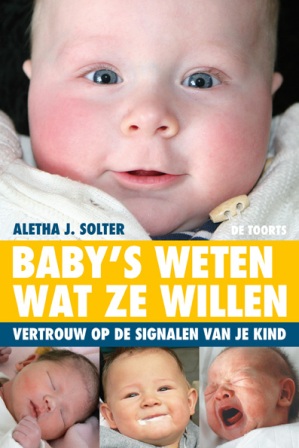 Baby's weten wat ze willen
(The Aware Baby)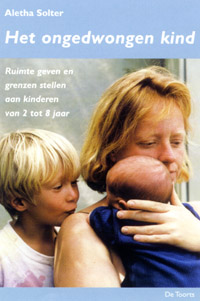 Het ongedwongen kind
(Helping Young Children Flourish)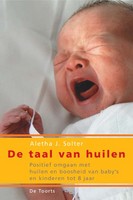 De taal van huilen
(Tears and Tantrums)
(Note: Helping Young Children Flourish is out of print in English. An updated and revised edition was published in 2018 with the title, Cooperative and Connected. This book has not yet been translated into Dutch. Also, two other books have not yet been translated into Dutch: Attachment Play and Raising Drug-Free Kids.)
Aletha Solter is meerdere keren in BelgiŽ geweest om workshops te leiden te Brussel, Charleroi, Namen, Louvain-la-Neuve, en Malle (bij Antwerpen) (1996, 1998, 2004, en 2009).
Nederlandse artikelen:
Drie bouwstenen van Aware Parenting
Tien principes van Aware Parenting
Omgaan met driftbuien
Wat te doen als je baby huilt?
Laat je baby huilen in je armen, zo help je hem met doorslapen
De nadelen van time-out
Sla je kinderen niet
Twintig alternatieven voor straffen
Hebben kinderen echt nood aan complimenten?

French
The Aware Parenting Institute est une organisation internationale fondée par Aletha Solter, une psychologue suisse américaine qui habite en Californie. Conférencière internationale, elle est reconnue pour son travail au sujet du développement émotionnel et de l'éducation des enfants. Plusieurs de ses livres ont été traduits en français. Les titres sont:
À l'écoute de mon bébé
(The Aware Baby)
Bien comprendre les besoins
de votre enfant
(Helping Young Children Flourish)
Pleurs et colères
des enfants et des bébés
(Tears and Tantrums)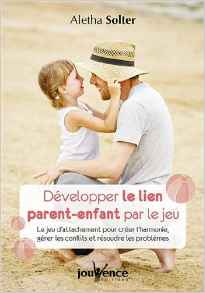 Développer le lien parent-enfant par le jeu
(Attachment Play)
Aletha Solter s'est rendue en Belgique à plusieurs reprises pour animer différents ateliers, notamment à Bruxelles, Charleroi, Namur, Louvain-la-Neuve, et Malle (près d'Anvers) (en 1996, 1998, 2004, et 2009).
Articles en français sur ce site:
Aware Parenting: les trois éléments
Principes des parents conscients
Ne frappez pas vos enfants: Dix raisons pour eviter la fessée
Que faire quand votre bébé pleure?
Vingt alternatives à la punition.
Les désavantages de la mise à l'écart temporaire (Time-Out)
Les enfants et les traumatismes
Conseils aux parents de jeunes enfants pendant la pandémie de coronavirus Interview avec Aletha Solter: Comment accompagner les émotions des petits?
Interview avec Aletha Solter: Les jeux d'attachement pour débloquer des situations

Instructors
De volgende personen zijn als instructeur door het Aware Parenting Institute gecertificeerd: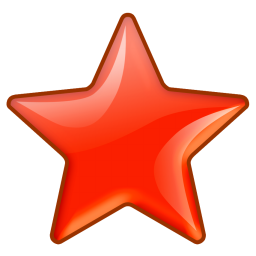 Deze instructeurs zijn meer ervaren en voldoen aan bijkomende voorwaarden bovenop de basis voorwaarden tot certificering. Ze zijn gecertificeerd om workshops te geven die voldoen aan de voorwaarden voor deelnemers die graag zelf gecertifieerd worden.
Les instructeurs certifiés en Aware Parenting en Belgique sont les suivants: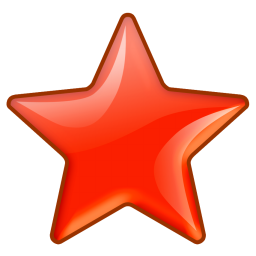 Les noms avec une étoile rouge indiquent des instructeurs du niveau deux. Ils ont plus d'expérience et ont rempli des conditions au delà des conditions de base pour devenir certifié. Ils sont agréés pour offrir des ateliers qui répondent aux critères d'un atelier pour des personnes qui désirent devenir certifiées.
Aware Parenting instructors for Flemish-speaking Belgium
Aware Parenting instructors for French-speaking Belgium