Transforming families around the world
P.O. Box 206, Goleta, CA 93116, U.S.A.
(805) 968-1868 (phone and fax)
e-mail: info@awareparenting.com
Foreign language editions of Aletha Solter's books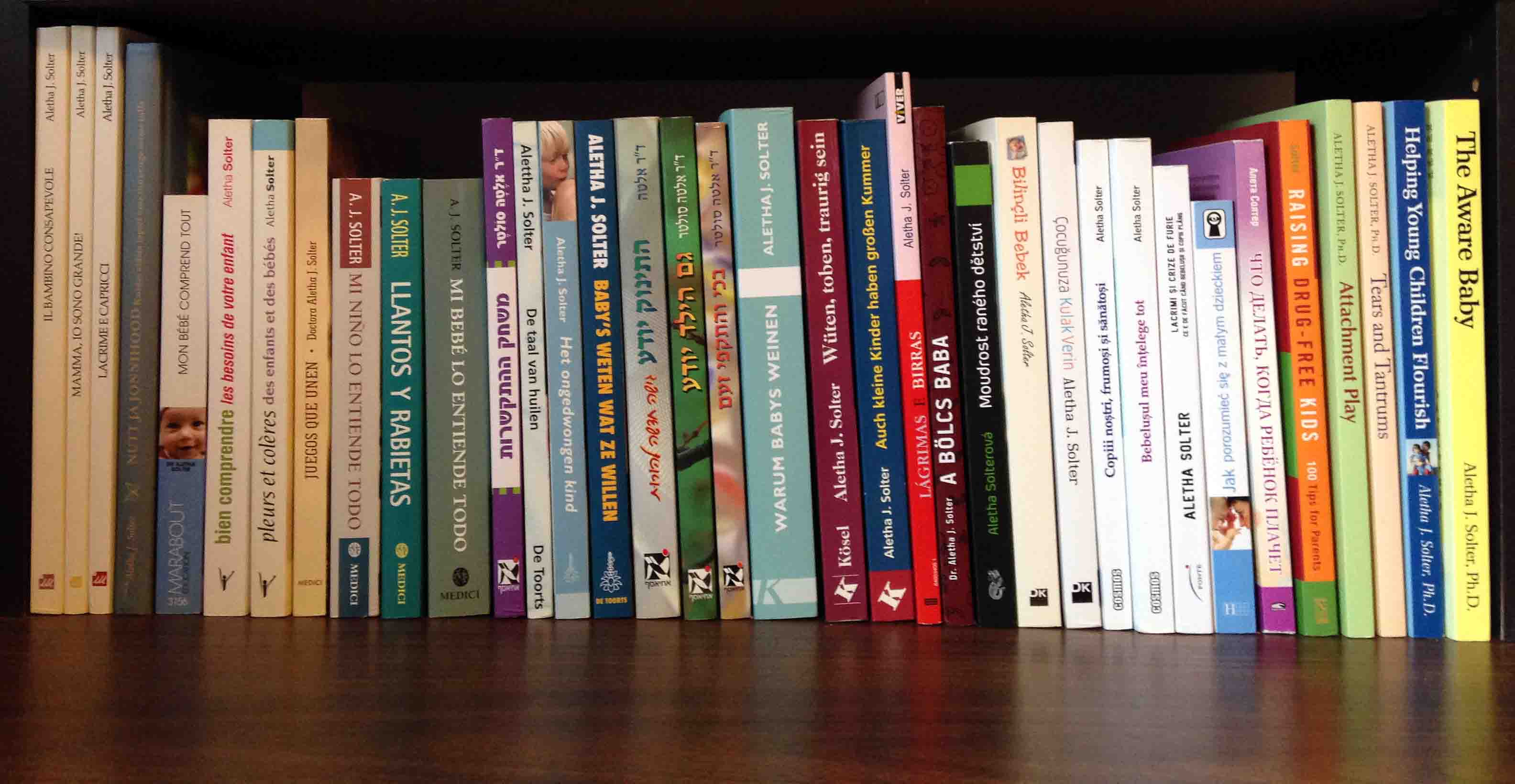 Aware Parenting is a philosophy of child-rearing that has the potential to change the world. Based on cutting-edge research and insights in child development, Aware Parenting questions most traditional assumptions about raising children, and proposes a new approach that can profoundly shift a parent's relationship with his or her child. Parents who follow this approach raise children who are bright, compassionate, competent, nonviolent, and drug free.
Aware Parenting is based on Aletha Solter's five books: The Aware Baby, Cooperative and Connected (a revised edition of Helping Young Children Flourish), Tears and Tantrums, Raising Drug-Free Kids, and Attachment Play. These books are available from the major online booksellers.
Dr. Solter's books have been translated into many languages. Please contact the publishers listed below, a bookstore in your country, or an online bookseller to order the foreign language editions.
Chinese Language Editions
Czech Language Editions
Dutch Language Editions
Estonian Language Editions
French Language Editions
German Language Editions
Hebrew Language Editions
Hungarian Language Editions
Italian Language Editions
Korean Language Editions
Lithuanian Language Editions
Marathi Language Editions
Polish Language Editions
Portuguese Language Editions
Romanian Language Editions
Russian Language Editions
Spanish Language Editions
Turkish Language Editions