Transforming families around the world
P.O. Box 206, Goleta, CA 93116, U.S.A.
(805) 968-1868 (phone and fax)
e-mail: info@awareparenting.com
Aware Parenting in Poland
The Aware Parenting Institute is an international organization founded by Aletha Solter, Ph.D. (a Swiss/American developmental psychologist). The Aware Parenting approach is based on her five books: The Aware Baby, Cooperative and Connected (a revised edition of Helping Young Children Flourish), Tears and Tantrums, Raising Drug-Free Kids, and Attachment Play.

.

The Polish publisher, Hachette-Livre Polska, published a Polish language edition of her book, The Aware Baby, in 2008.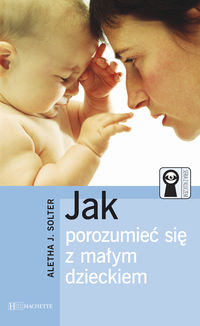 Jak porozumieć się z małym dzieckiem.
Wyjątkowy poradnik o świadomym rodzicielstwie i rozumieniu emocjonalnych potrzeb dzieci w wieku do 3 lat. Odpowiada na pytania, jak porozumieć się z dzieckiem, które jeszcze nie umie mówić, ale komunikuje się pozawerbalnie.
Aletha J. Solter - doktor psychologii rozwojowej, ekspert w dziedzinie emocji dzieci. Autorka książek, podręczników i wielu artykułów dia rodziców i profesjonalistów. Założycielka Instytutu Świadomego Rodzicielstwa (The Aware Parenting Institute).